About me
I am a qualified, accredited and registered integrative psychotherapist & counsellor, executive coach, mindfulness facilitator, and yoga teacher trainer with over 15 years experience working with individuals, couples, and groups in various capacities.
Specialised in interpersonal difficulties, cross-cultural identity issues, and mood problems (anxiety and depression) including stress management. The depth of my training allows me to work effectively with a variety of concerns such as trauma, abuse, dissociation, narcissism, self-harm, sexual problems and complex, enduring mental health issues.
My personal roots are in Freud's Vienna and I have family in the UK, Austria, Italy and Germany.  
A converted business professional dedicated to promoting emotional and mental health and wellbeing, I bring both a pragmatic and holistic perspective to my therapeutic work. 
I recognise both, context and content as important to our narrative and life experience, and adopt an intersectional perspective whilst acknowledging the embodied nature of our mind.
The integrative approach allows me to combine traditional therapeutic theories with evidence-based models and contemporary relational ideas that are grounded in findings from neurobiology.
Among other I draw on psychoanalytic and psychodynamic thought, attachment- and regulation theories, sensorimotor and body-awareness approaches to trauma treatment, DIT (Dynamic Interpersonal Therapy) and CBT (Cognitive Behavioural Therapy). In this way therapy is tailored to my clients' needs, rather than them fitting into a method.
Most of my work is longer term, however, I also offer time-limited solution focussed Dynamic Interpersonal Therapy (DIT) based on my work in the NHS.
I run a clinic in Wimbledon (SW19), and Online (Video & Phone).
Qualifications & Training
An accredited member of BACP and UKCP, and BPC accredited DIT practitioner, I abide by the code of ethics of my governing bodies. I am committed to continued professional development and have undertaken qualitative research on the experience of Uncertainty in therapy.
Specialist training (CPDs)
Crisis Intervention, Neurobiology and Sensorimotor Trauma Skills (Fisher), Deep Psychotherapy (Allan Schore, nscience UK), Working with Shame (Robert Downs), Post-slavery Syndrome and Intergenerational Trauma (Confer), Depression, body causes and brain consequences (RSM), CBT Theory and Skills, Childhood Sexual Abuse, Safeguarding & Child Protection, Family & Belonging, Narrative Therapy, Psychiatric Assessment, Eating Disorders, Self-harm and Suicide, Gender and Sexualities, Working with Refugees (The Minster Centre), Connections (Philippa Perry), Transpersonal Psychotherapy (John Rowan), Equine facilitated Therapy (Ashlar Evolution), Meditation & Psychotherapy (Tara Brach), Response to a pandemic (RSM, NHS/IAPT), Boarding School Syndrome, The Deluded Self: Narcissism (nScience), Coaching Competence (BACP CPD).
Memberships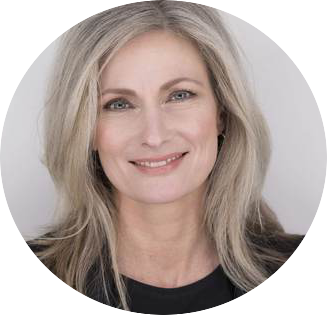 Hi, I'm Veronika. Contacting me is easy. You can call or email:
Confidentiality
Everything you present is confidential within the terms of BACP / UKCP Code of Ethics