Getting Started
It can be hard to know where to start. What to expect? Sometimes a brief phone chat can help answer some initial questions.
Initial consultation
Usually I suggest we meet for an initial consultation. This appointment is an opportunity to get to know each other and confidentially discuss what brings you to me, what you would like to get out of therapy, and how we might work together. It is without obligation to continue.
I will ask questions about you and explain what therapy involves. I shall further inform you about my working policy. You will have the opportunity to clarify any questions or concerns you may have about the process of therapy and my approach.
If we both feel at the end of assessment that therapy with me will be beneficial for you, we will proceed to agree our contract and our regular meeting times. If I feel you would benefit more from working with someone else, I will recommend a colleague or agency if possible.
Time-limited or open-ended framework  
The length of therapy is unique to each client and we will discuss this in your initial consultation. Among other factors, it depends on what you seek help with.
Whatever the length of therapy, our agreement can be reviewed at any point.
Time-limited  work can give you a taste of how therapy works. It can also provide focus if you seek to address a specific, episodic problem. 12-16 sessions are usually a good starting point.
Open ended work is wide-ranging and can last from one to five years, or more. It offers the possibility of in-depth exploration of aspects to yourself that you mightn't have thought about before. As such the therapy may transform itself as we go along. Sometimes work is ended and returned to for further exploration at a later point. 
Treatment sessions
Sessions are 50 minutes long and usually take place weekly, sometimes twice-weekly. You reserve a regular session day and time and it remains yours for as long as we work together. We shall both endeavour to meet regularly and not cancel or miss sessions.
Online or Face-to-Face appointments
I offer online and some face-to-face appointments depending on your circumstances. We will discuss your needs at your initial consultation.
Missed and cancelled appointments
Missed or cancelled sessions will be charged at the full session fee. In exceptional circumstances if you can give at least 7 days' notice, I shall do my best to reschedule to an alternative appointment during the same week at no extra cost. However, this cannot be guaranteed and it may only be available online or via phone.
Ending therapy
Time-limited work has an agreed end. In open ended therapy you will likely notice a difference at some point to how you were when you started and perhaps you feel ready to commence on your own. This might be the time to think about ending therapy, which usually takes place over a period of 3 to 6 weeks.
Fees
My fees range between £135 and £280 per session. 
From time to time a lower-cost time slot becomes available. If you are in need of financial support please ask.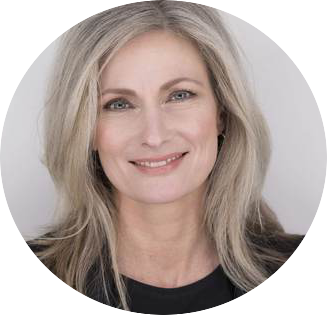 Hi, I'm Veronika. Contacting me is easy. You can call or email:
Confidentiality
Everything you present is confidential within the terms of BACP / UKCP Code of Ethics