Corporate In-House Counselling Service
Supporting businesses with a confidential in-house counselling service and mental health & wellbeing seminars. I work with organisations of all sizes and shapes, helping staff across the board from business leaders to administration.
Specialised in delivering engaging seminars and lectures that offer valuable insights, practical strategies, and actionable tips for a healthier work environment.
Burnout Prevention and Stress Management
Mental Health First Aid
Navigating Change
Focus Burnout Prevention and Stress Management
In the UK, an estimated 13.7 million workdays are lost every year due to work-related stress, anxiety, and depression, costing £28.3 billion in lost productivity according to NICE.
A leading cause is burnout, which has skyrocketed to record levels in the past year. An analysis of 382,000 employee reviews, revealed an increase of 48% in employees reporting  burnout according to a 2022 Glassdoor's research. These numbers are corroborated by research conducted by Westfield Health that suggests almost half (46%) of UK employees are close to burnout.
Comparing responses to the COVID-19 pandemic across the UK, researchers found those who have worked from home for the last 18 months are more likely to feel at risk of burnout (50%) than those who have been going to a workplace (41%). 
The age group most likely to be affected by stress is 18 to 34 year olds, followed closely by adults aged 35-49.
In-House Counselling to accompany your PMI
PMI, Private medical insurance is for many employees a determining factor in deciding between companies during a career change. However, when it comes to mental health support PMI's often fall short.
Many PMI's have significant restrictions and limitation to access, which are often only revealed when most needed leaving employees and HR with very limited support in dire times and companies with unhappy, less resourceful staff.
Having worked in the corporate world myself, I know in my own skin of the pressures and stress that can arise from trying to meet expectations and maintaining a good work-life balance.
In situations where motivation is low and pressure is high, difficulties are most effectively addressed with an approach that combines a solution focus with a relational exploration. Recent adaptations of the NICE (National Institute for Clinical Excellence) guidelines have taken this need into account to include evidence-based relational therapies.
My confidential one-to-one online In-House Counselling service offers this approach based on my experience of working in the NHS.
I also offer a Stress Resilience program based on the hugely popular Mindfulness-based Stress Reduction program (MBSR) which has been proven successful over the last 30 years with individuals and corporates across the world.
I aim to help companies create a happy and fulfilling workplace where individuals feel empowered and good about themselves, so they can excel and enjoy excellent working relationships with colleagues.
And we look forward to hearing from you with your enquiry!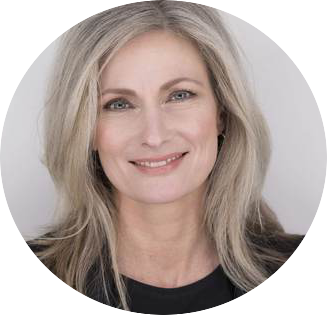 Hi, I'm Veronika. Contacting me is easy. You can call or email:
Clients often ask me how to calm down overwhelm and deal with a frantic mind. What you can do in the moment to regain control in a tense, high anxiety state is different from learning techniques to better manage your stress long-term. The latter will enable you to...
Confidentiality
Everything you present is confidential within the terms of BACP / UKCP Code of Ethics